I took part in two itch.io jams at once: 101 Hour Jam #2 as well as MiniJam 54. And I had a brilliant innovative idea (to say humbly lol).
All of the graphics in my game were hand drawn. Literally, even without a tablet!
I decided to draw on paper with a marker to have that wobbly effect which resembles Ed, Edd 'n' Eddy or Don Hertzfeldt's animation, so each sprite was drawn 3-5 times.
This approach took somewhat of a work and I had little time to do the actual game but I was satisfied with the results. The character was from an idea for a cartoon I had… 13 years ago. So it was close to the actual theme of MJ54.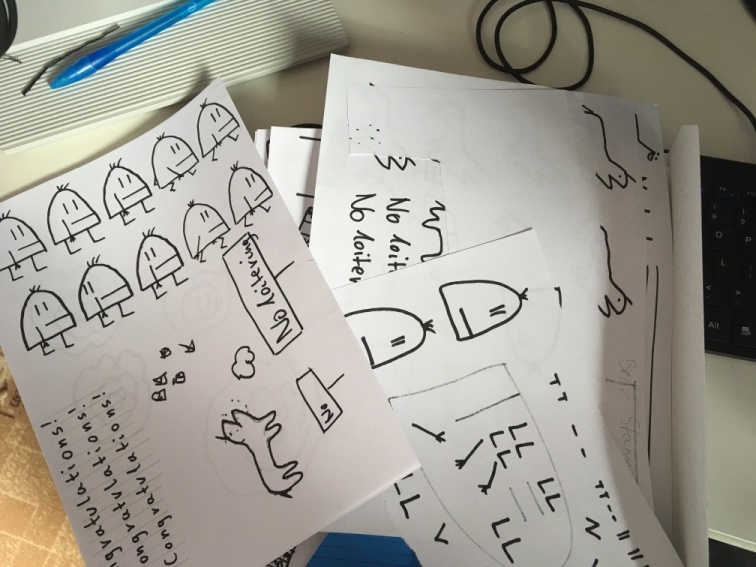 In the next jams I plan to continue experiments with that style or some other photographic assets.
And the idea for the dog was stolen from dem3000